EQ Horses for Sale
Discover how we can help you find the horse of your dreams, from our extensive contacts established over several years. We can also buy your horse or sell your horse for you on an Agency basis. Call us on 01825 831 931 or WhatsApp 07778 616 990 for assistance...
16.2hh 9 year old stallion by Diarado, he is absolutely stunning!
Jumped age classes, but has had a very slow start to his career due to no fault of his own...


This beautiful bay stallion has all the scope for the biggest of classes, with a good brain to match, unlike a lot of stallions he is very very quite, he even travels next to mares
We are very excited to get going with this super prospect!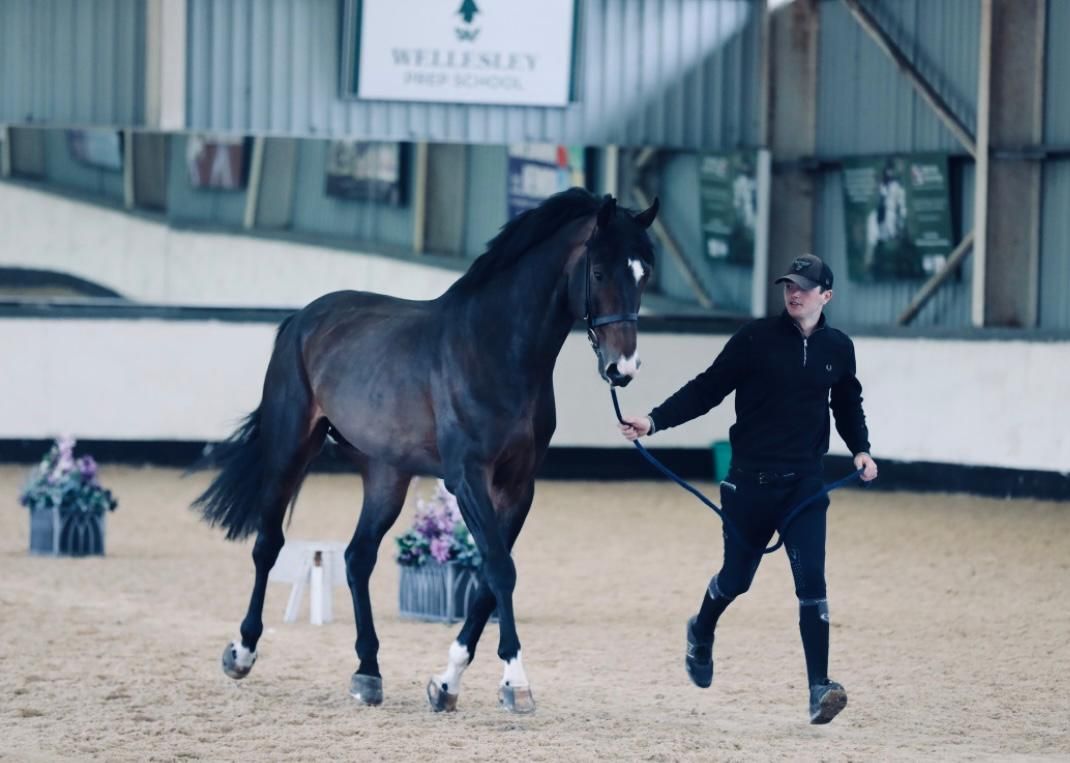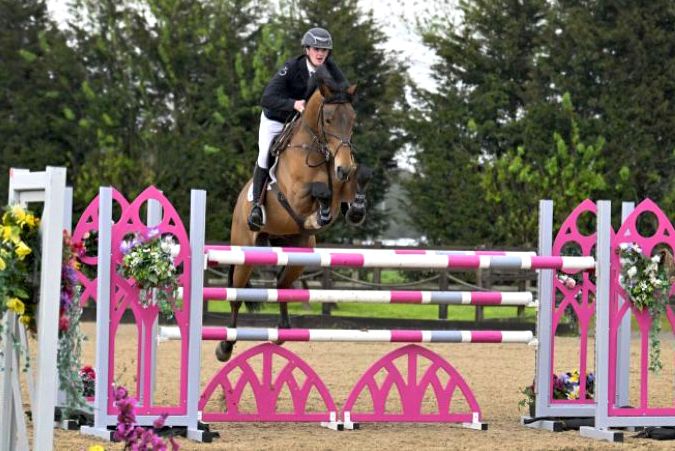 Scooby
16hh, 6yo dark bay gelding by Chacoon Blue
Scooby, a pure athlete, turns heads! He rides very well on the flat, very well balanced with super changes. He takes jumping in his stride and is very talented, just a little bit green for his age in the ring but learns very quickly and in his first couple of outings is jumping Foxhunters with ease.
He is a fine, athletic type. Careful, flash with huge scope and a very trainable brain - he always wants to please. He is a super horse.
Good to hack, clip and travel, a really friendly character.
He has a good set of limbs, with clean X-rays, this boy is set for the big classes and a good one to produce.
He also could suit a keen amateur or child coming off ponies looking for a talented, smart horse.
---
Cordette
16.2hh, 9-year-old, bay mare by Millfield Cascade, out of a Lorenzo mother.
Cordette has qualified for the 130 National Championships. Recently jumped her first 140 and was clear and second. She is super careful, full of scope with masses of stride. She has a super temperament and a great heart. She is quick off the ground with a very good technique and can be quick against the clock!
She has also qualified for the Foxhunter Second Rounds this year.
Cordette is a "proper" jumper, has an amazing level, rhythmical canter and exudes quality. She can easily win a class. She has the scope to progress to the next level 1.40+ with a professional rider. She also could be a super young rider's horse or suit a keen, competitive amateur.
She hacks on the buckle, good to clip, shoe, travel and is kind in the stable. She's as relaxed at stay-away shows as she is at home, she has no vices and is really easy to do in every way.
A real promising Grand Prix prospect!
---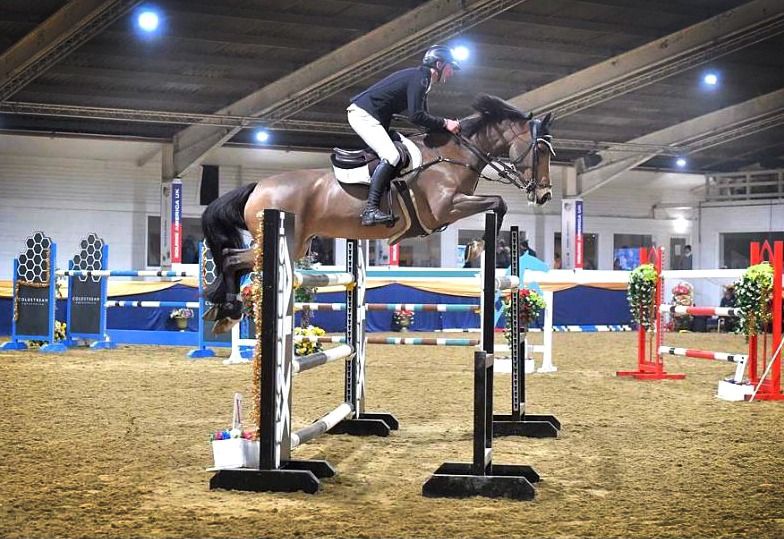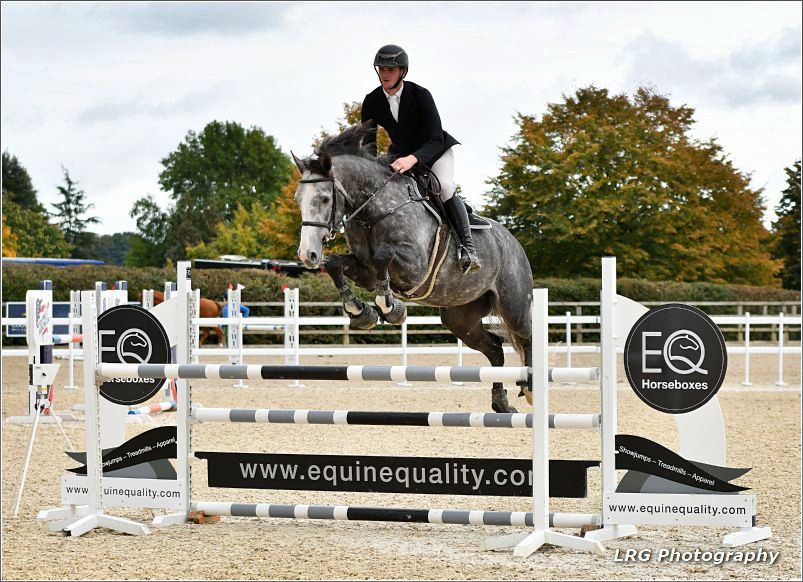 Geo
16.1hh, 7-year-old grey gelding by George Z out of a Corrado mother
Qualified for the 1.30 National Championship, Foxhunter Second Rounds, Newcomer Second Rounds, and Discovery Second Rounds
Geo is very careful, has great technique and huge scope with all the attributes to be a top show jumping horse like his siblings.
A stunning-looking horse, with eye-catching markings, he has great confirmation, very easy to do in every way i.e. hack, shoe, travel and clip. A lovely kind boy and could suit a young ambitious rider, a competitive amateur, or a professional aiming for the big classes.
Geo is being brought on carefully, can be purchased now, or left with us to progress his jumping career.
Should go to the top in the right hands.
---
Dalton

16.1 hh, 8 year old bay gelding by a son of Diamant de Semilly


---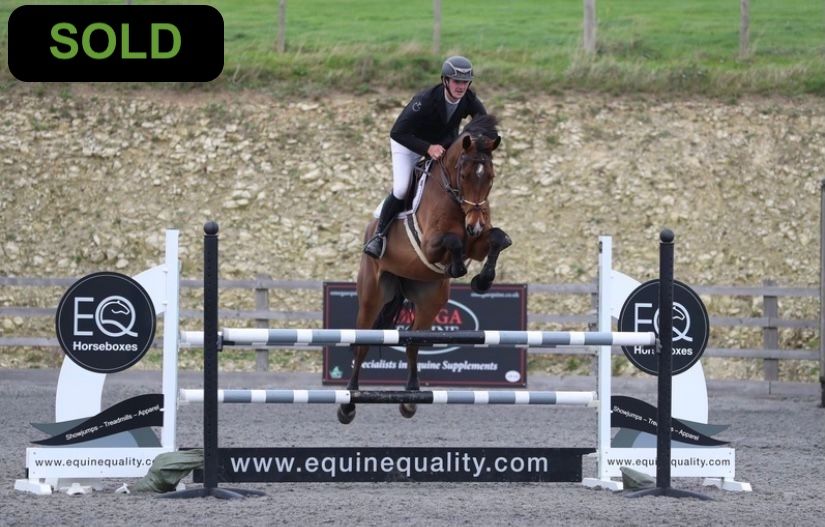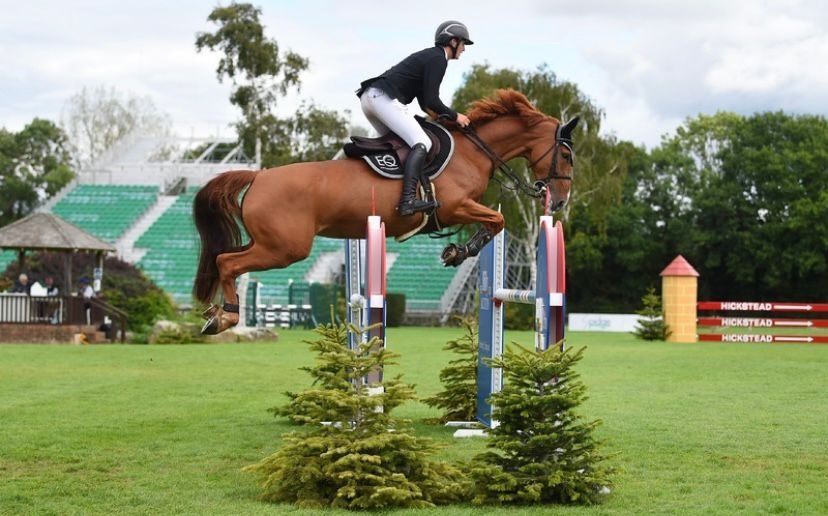 Queen
16.2hh, 7-year-old chestnut mare out of the great stallion Lordanos out of Power Light sired mare. Her lightly begun career shows promise to go to the top, qualifying for the Hickstead 6yo final.
A huge stride, masses of scope and care over the fence contributes to her great mentality. She is not fazed by any jumps. No jump is too big for her heart of a lion type character, and we're super excited to see her progress here. She has lovely paces and moves beautifully giving the rider the most amazing feeling.
She hacks like a dream, great to clip, shoe, travel etc. She is a really lovely kind, easy horse to be around.
We really cannot wait to see what the future holds for this amazing young prospect.
---
Limbo
16hh, 11-year-old, bright bay gelding by Quality out of a Canadian River sired mother.
Fantastic, Experienced Jumping Horse, A Real Winner With The Best Temperament Ever.


He is careful, speedy, and most of all fun! He has a wonderful character and always has a smile on his face! He is good to clip, shoe, travel, etc. and is very easy to look after at home and at shows.
He has a very level and even canter and sorts himself out on the approach to a jump, very good for someone to learn and gain experience on.
I have had him for 7 years, broken and slowly produced, with precision and care he has the attributes to be a super speed horse and good at winning! He has all his Newcomers double clears.
Placed most times out you can turn and gallop, with super rideability he makes his riders life easy.
He could suit someone coming off ponies, or an amateur wishing to learn.
He is very good-looking, super confirmation, and rides very well on the flat. He is very well-schooled and has good paces. A fantastic horse to learn on!
The right home for him is really important as he is such a lovely, kind, talented and fun boy!
---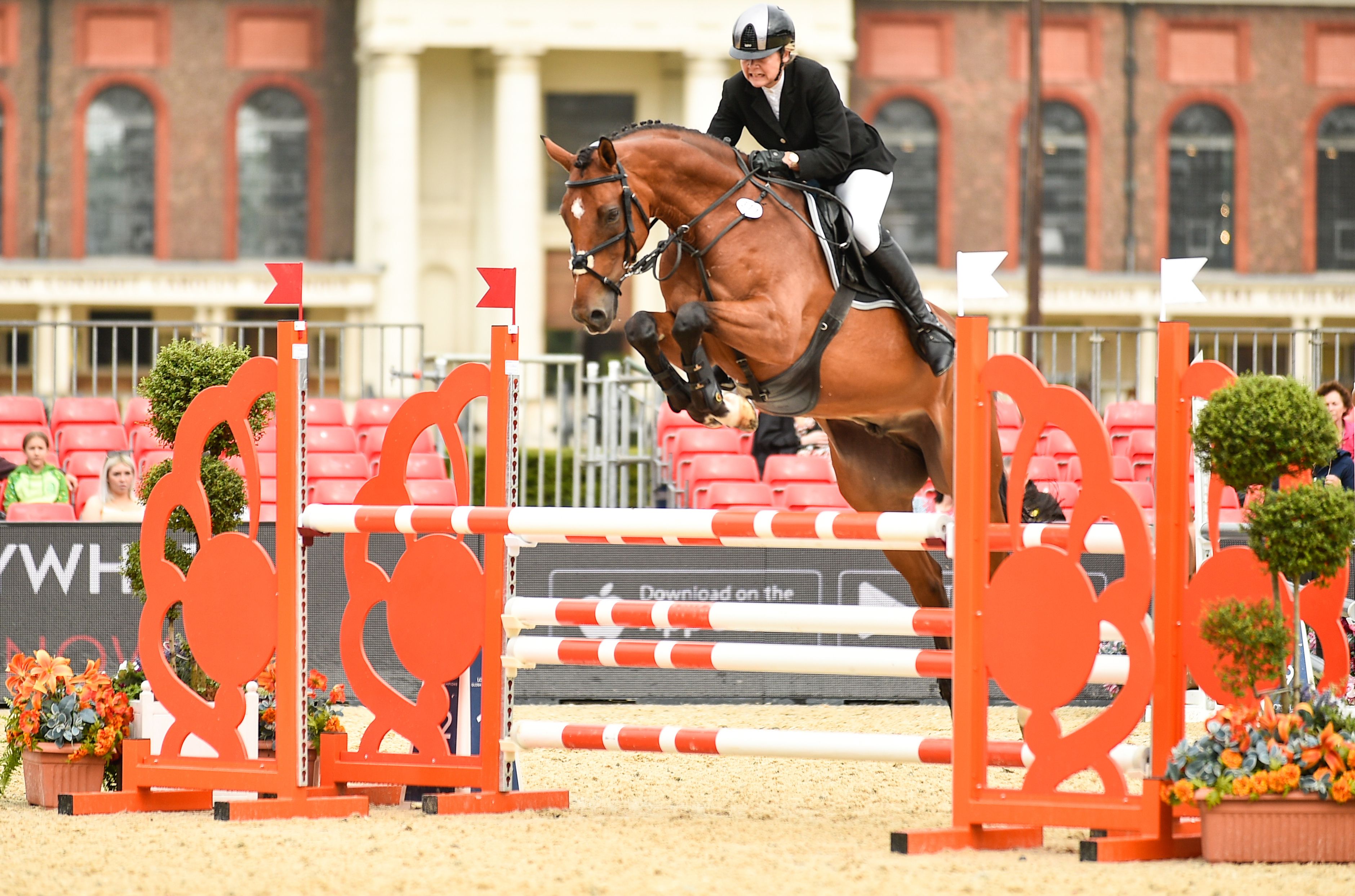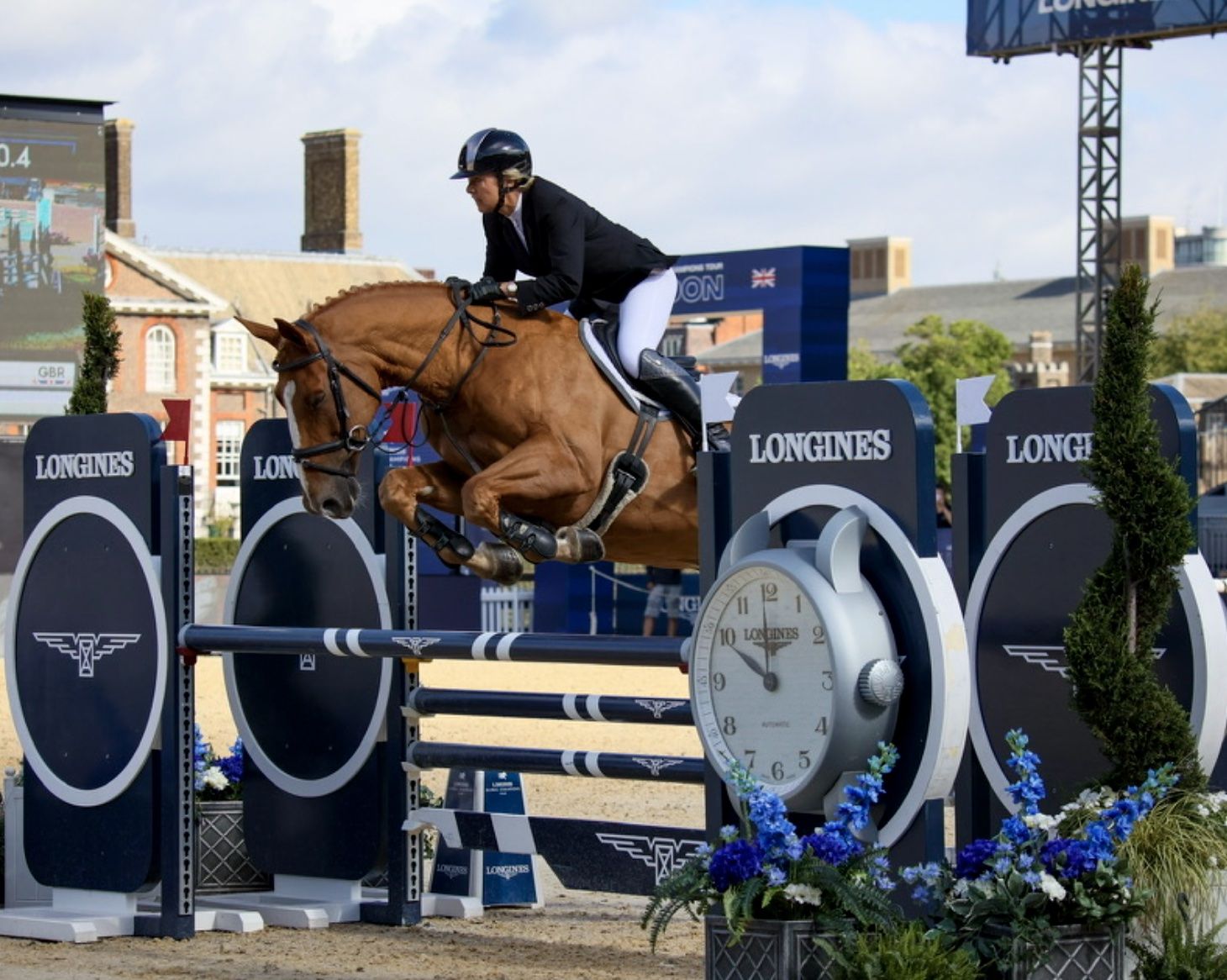 Arnie
Grand Prix 150, gelding, out of Cloverhill / Cruising
Details coming soon...
---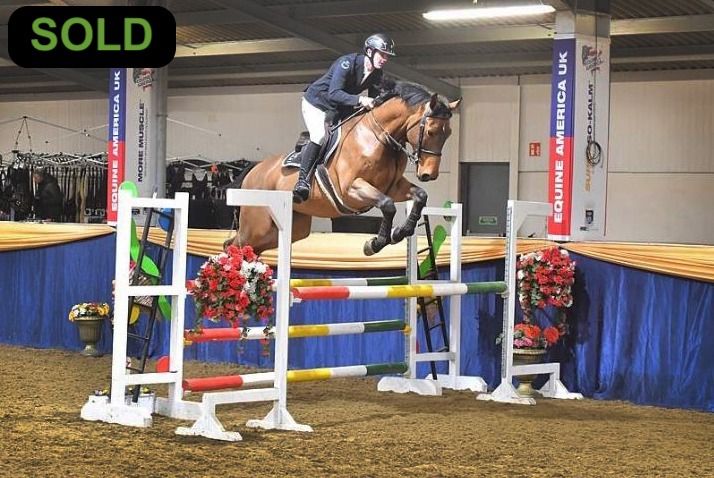 Aspen
16.2hh light bay gelding by Abke x Colourit