EQ Horses
Discover how we can help you find the horse of your dreams, from our extensive contacts established over several years. We can also buy your horse or sell your horse for you on an Agency basis. Call us on 01825 831 931 or WhatsApp 07778 616 990 for assistance...
Jerez
9 year old 16.2hh dark bay mare by El Salvador out of Phin Phin mare
Jerez has an impressive record, recently jumping clear in her first 140 feeling very easy for her with scope for even more.
She is super, super careful and has a big powerful jump, easy to ride in just a snaffle with a good rhythmical canter.
She is good to do everything with she hacks on the buckle, stands to be clipped and good to travel.
This very talented mare would be an asset to any professional, but also perfect for COH/JUNIOR/YR teams, and any amateur wanting to progress to a higher level.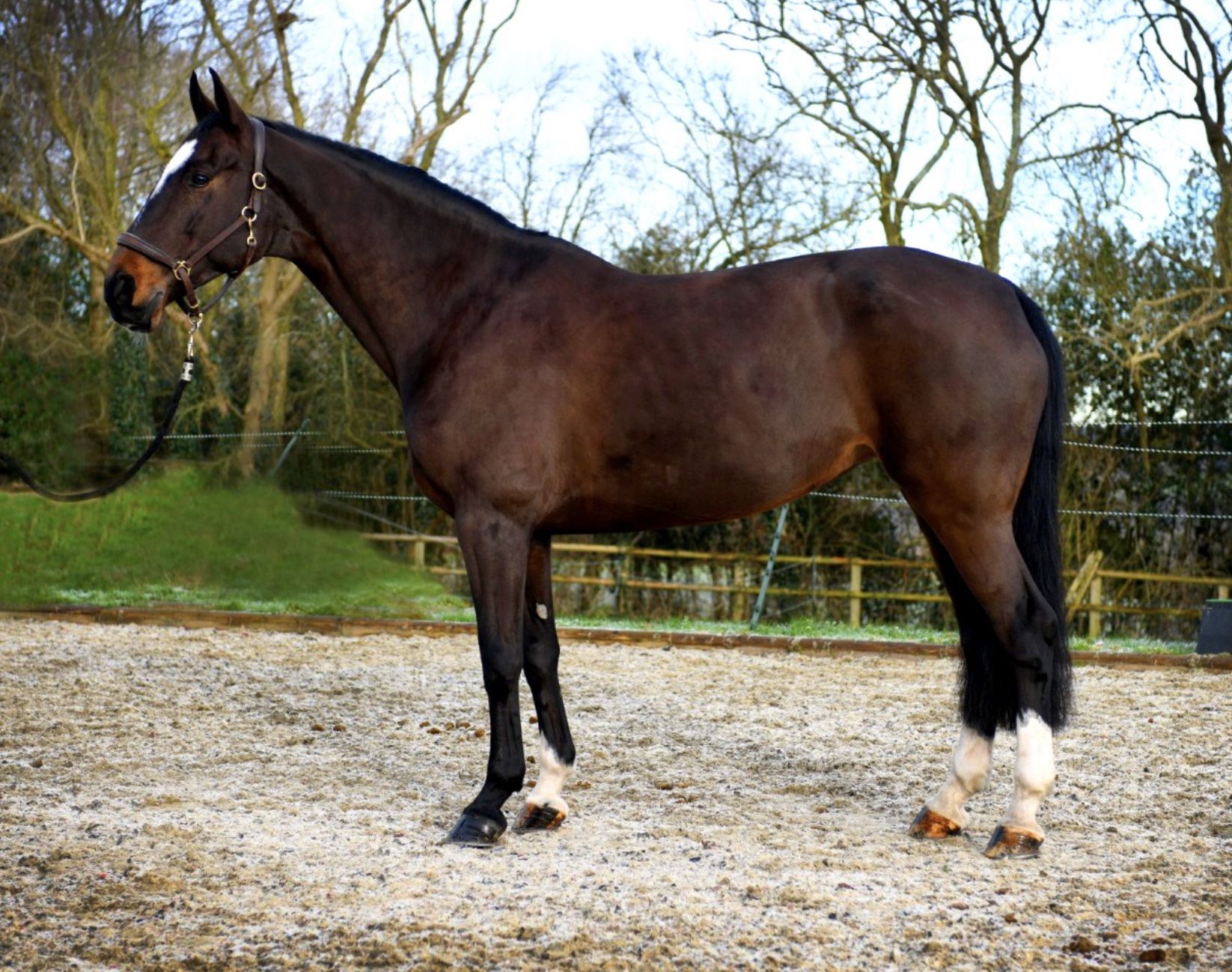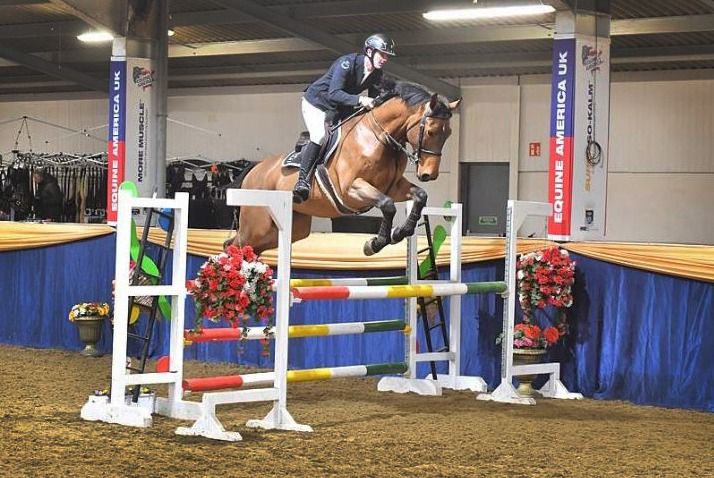 Aspen
16.2hh light bay gelding by Abke x Colourit
This fabulous 6 year old gelding, maternal brother (same Dam) as the amazing Chili.
Slowly started, with time to develop, and has been produced carefully with an eye for the future. Aspen has all the scope, blood and carefulness to reach the very highest levels, however he is easy enough for an amateur to keep producing great results!
He is good to clip, hack, shoe and travel.
Cordette
16.1hh, 8 year old, bay mare by Millfeild Cascade, out of a Lorenzo mother.
Cordette herself has got her two national 130 clears for next years National Championships. Recently just jumped her first 140 and was clear and second, she is super careful, full of scope with masses of stride. She also has plenty of blood.
This mare shows super quality to be a very good horse in the right hands, she hacks on the buckle, good to clip shoe travel and is kind in the stable, she's as relaxed at stay away shows as she is at home, she has no vices, she is really easy to do in every way.
A real promising Grand Prix prospect!
---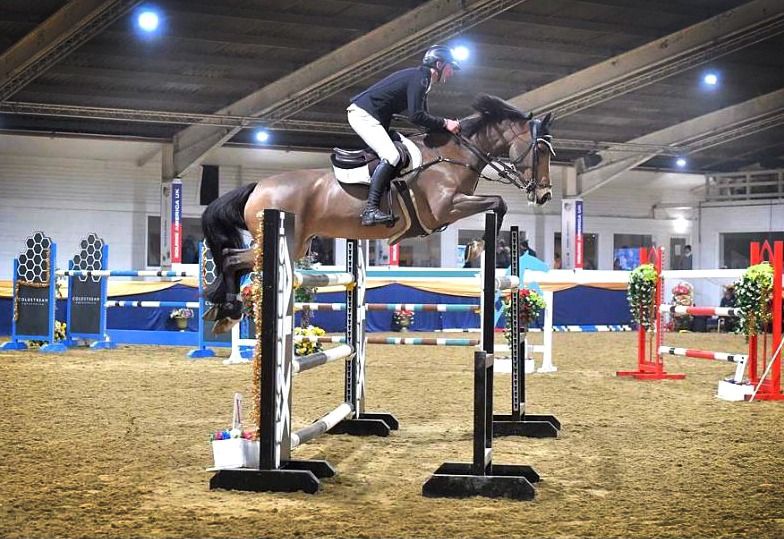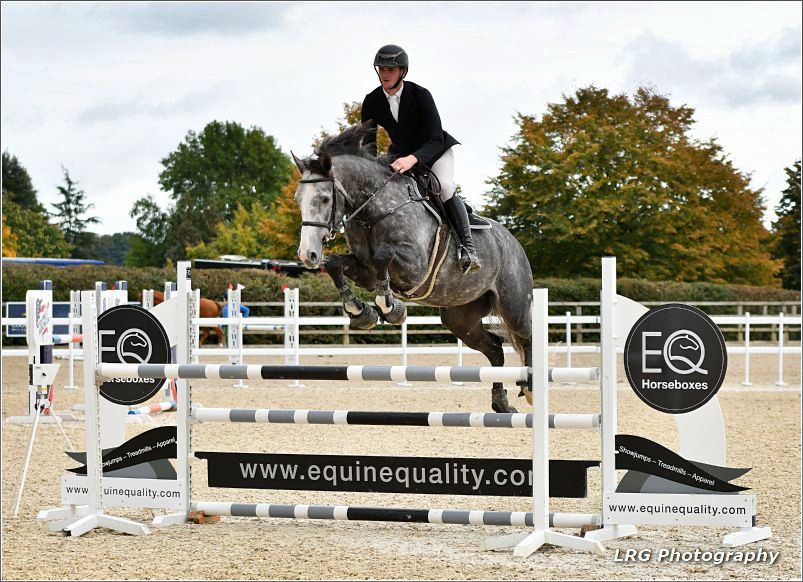 Geo
Geo, with Star Quality for the Big Classes …
16.1hh, 6 year old grey gelding by George Z out of a Corrado mother
In production and being brought on carefully, can be purchased now, or left with us to progress his jumping career.
Jumping Newcomers Geo is very careful, great technique and has huge scope with all the attributes to be a top show jumping horse like his siblings.
A stunning looking horse, with eye-catching markings, he has great confirmation, very easy to do in every way i.e. hack, shoe, travel and clip. A lovely kind boy.

Should go to the top in the right hands.


---
Dalton

16.1 hh, 8 year old bay gelding by a son of Diamant de Semilly


---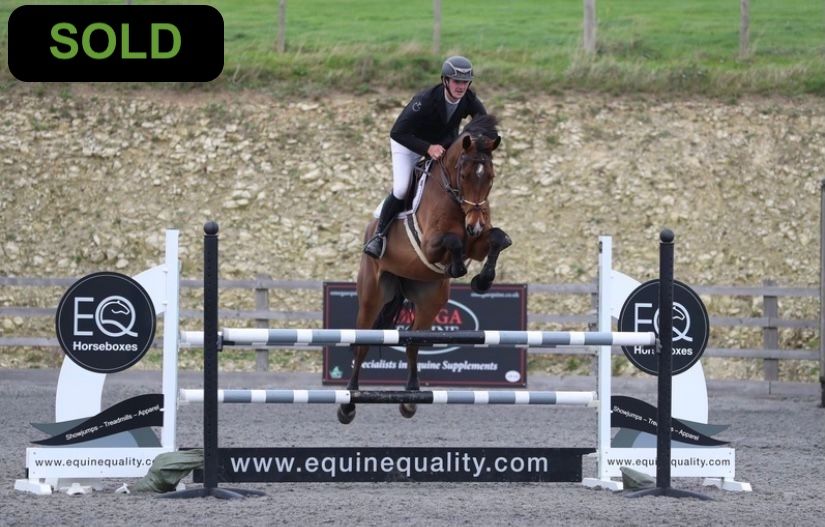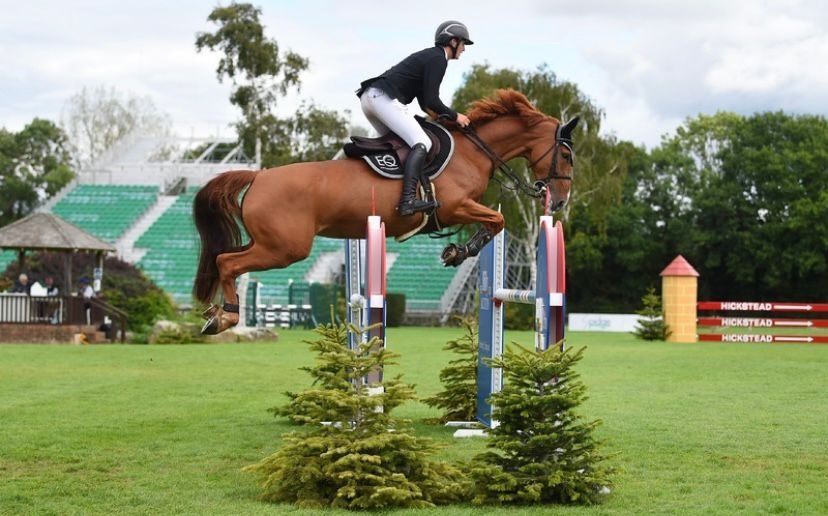 Queen
16.2hh, 6-year-old chestnut mare out of the great stallion Lordanos out of Power Light sired mare. Her lightly begun career shows promise to go to the top, qualifying for the Hickstead 6yo final.
A huge stride, masses of scope and care over the fence contributes to her great mentality. She is not fazed by any jumps. No jump is too big for her heart of a lion type character, and we're super excited to see her progress here. She has lovely paces and moves beautifully giving the rider the most amazing feeling.
She hacks like a dream, great to clip, shoe, travel etc. She is a really lovely kind, easy horse to be around.
We really cannot wait to see what the future holds for this amazing young prospect.
---
Limbo
16hh, 11-year-old, bright bay gelding by Quality out of a Canadian River sired mother. He is careful, speedy, and most of all fun! He has a wonderful character and always has a smile on his face! He is good to clip, shoe, travel, etc. and is very easy to look after at home and at shows.
He has been at the EQ Yard for 7 years, broken and slowly produced, with precision and care he has the attributes to be a super speed horse and good at winning! He has all his Newcomers double clears.
Placed most times out you can turn and gallop, with super rideability he makes his riders life easy.
He could suit someone coming off ponies, or an amateur wishing to learn.
The right home for him is really important and he is such a lovely, kind, talented and fun boy!
---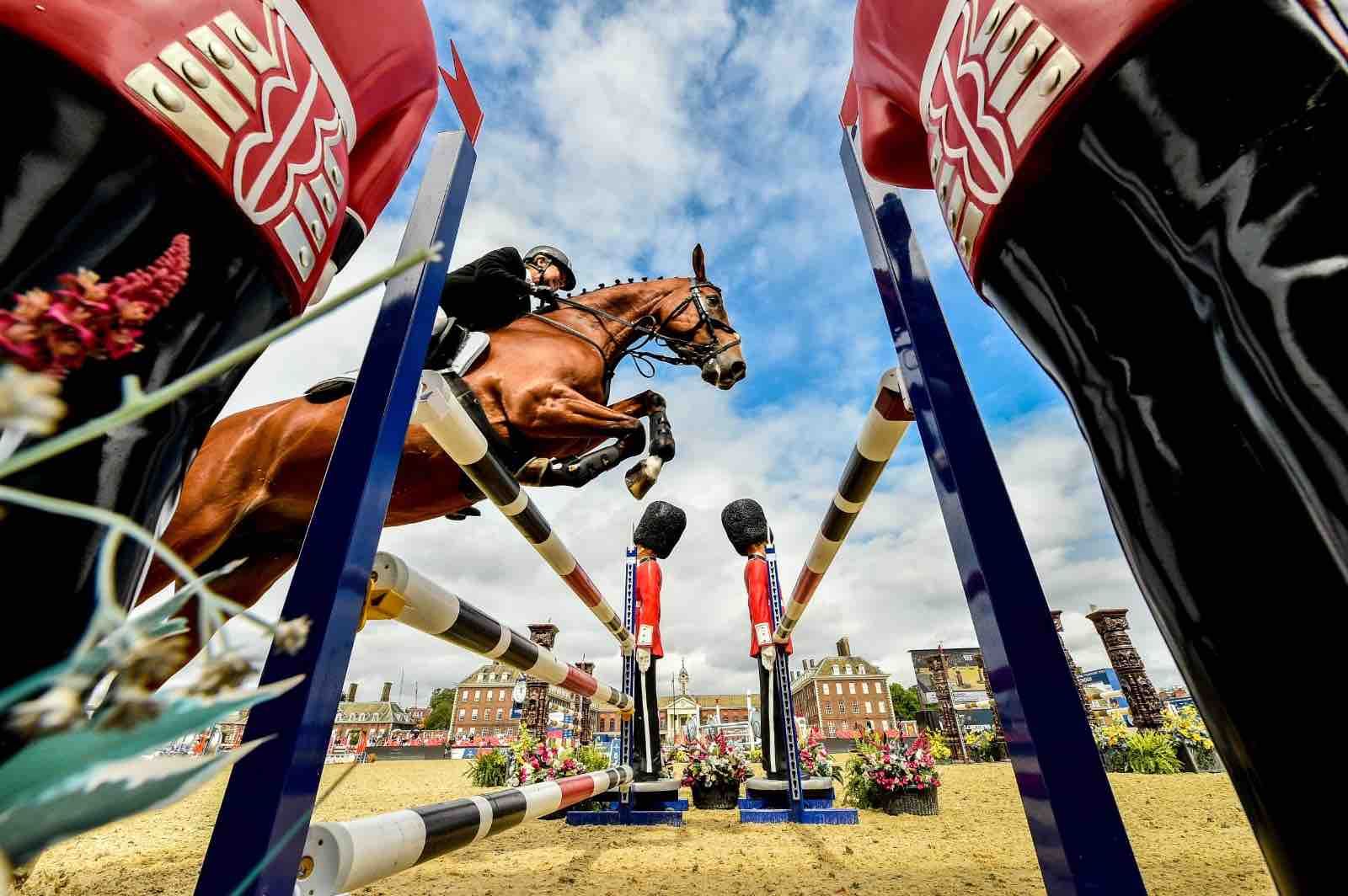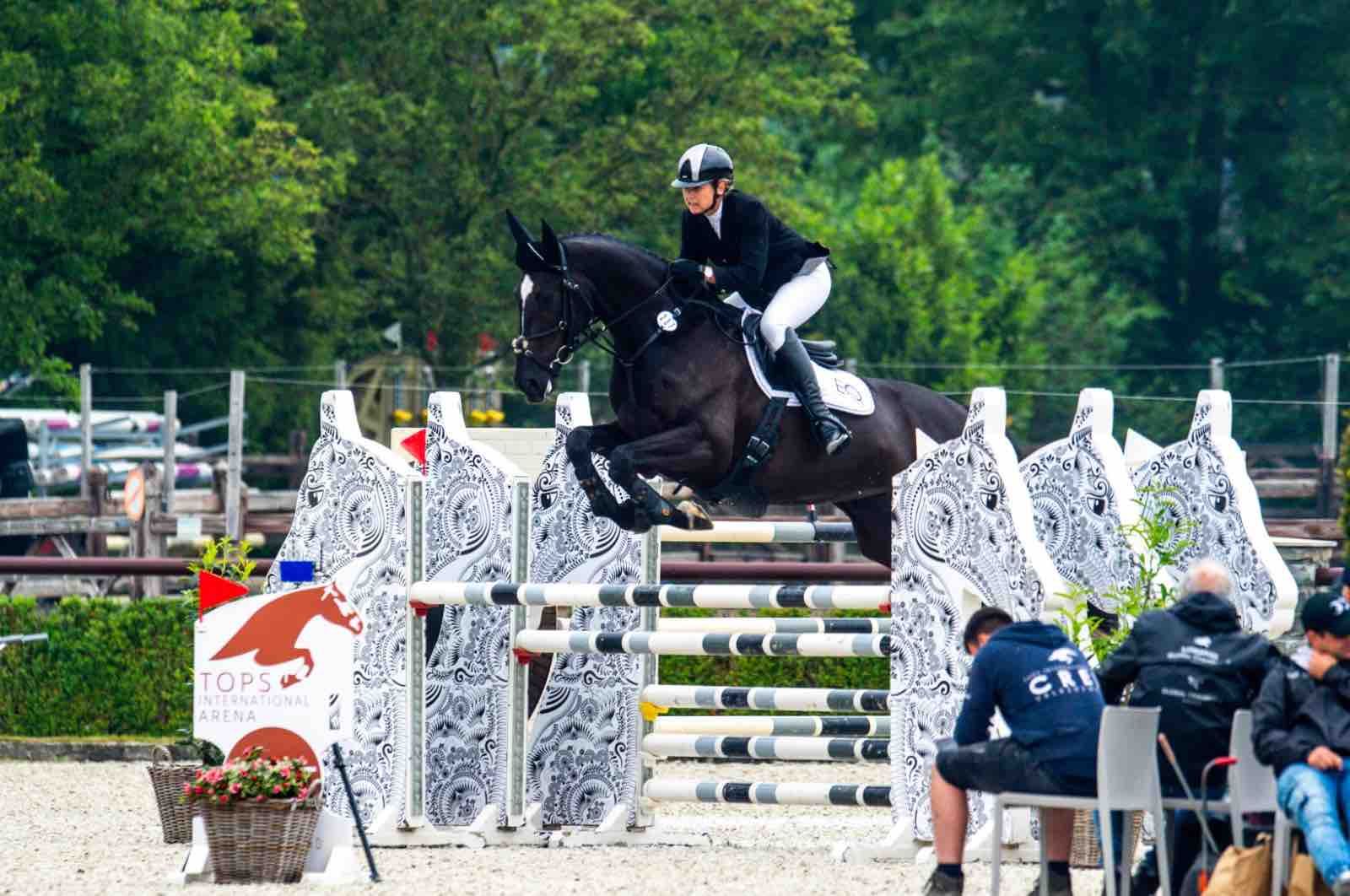 Venus
16.2hh stunning black mare by Maximillian Voltucky (Voltaire) out of a Nimmerdor sired mother.
Successfully competing up to 140 herself including wins at the Global Champions, Valkenswaard. She was an out-and-out athlete, extremely fast, careful, bold and intelligent. She has now been retired from competition and is another vital part of our breeding program.
We are super excited for next year's crop, she is in foal to Carentino Glory. We hope she passes on her great scope, carefulness, boldness, natural speed, intelligence, and kind character to her young stock.
---
Dominique
Beautiful 14-year-old mare sired by the ever-famous Warrant out of a Heartbreaker / Burggraff mother. Her breeding is absolutely second to none, which is why after retiring from competition, with her great confirmation, intelligence and kind eye, she is now a vital part of our small, but ever-growing breeding program.

She has produced two lovely foals, our two year old filly Grace of Hearts and our latest colt foal Cazimi.
Having already bred three foals, she was broken in late at 8 years and ridden by EQ's Director, Candice.

She had huge scope, bold, careful and had a great technique as well as being quick.

Dominique really is part of the future, and we have great confidence that her foals will grow to be future stars!
---